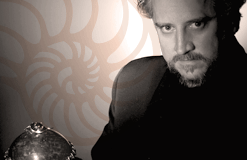 Matthew C. Hoffmann
has been designing and creating fine jewelry for nearly forty-nine years. A childhood fascination with gems and minerals led him to making his first ring for his junior high school teacher— an opal he had polished in a silver contemporary setting.
From shopping mall shows, to art fairs, to retail store fronts in Ann Arbor, Chicago, and New York, his work has stayed on the cutting edge of modern jewelry, without imitating others and always influenced by the world around him.
Although most of his work is custom made to order, this website is a cross-section of the latest designs. Matthew uses the most exotic stones he can find, many of you have never seen before, and he sees his work as giant sculpture miniaturized into wearable art. Even the largest pieces are still comfortable.
Please feel free to call (734.665.7853) anytime, to talk about something new. We have thousands of clients in numerous countries that work with us strictly over the phone. We hope to hear from you soon.